Anyone who makes a large number of knitted or crocheted projects will end up with oddments of yarn. Such as the ends of balls, or the amounts used for tension swatches. Which are not big enough for individual projects but are too long to throw away. It is possible to incorporate these into new designs and add further interest to your ongoing project.
Making Stash Balls
 Join the oddments together as they become available using a Russian Join, and wind them into a ball. Depending upon the number of projects you have, and how you like to use colour, it would be possible to wind a "green stash ball" and a "red stash ball" etc, keeping colour families together. Alternatively,  you may prefer to mix colours and let this mixture carry the pattern.
Yarn Weights and Fibres
 It is advisable to keep yarns of similar weight together unless you want the variety of thicknesses to be part of your design when you come to use the stash balls. If you are mixing fibre types when putting these balls together, remember to launder the finished item in line with the most delicate yarn in the item. Once these balls are wound, they can be used in combination with solid colours to make interesting garments.
Using Your Stash Balls
 It is possible to knit two balls of yarn together, your stash ball, and a solid colour, in a thicker weight pattern (eg two strands of double knitting weight yarn used together would knit up to a chunky/bulky pattern). When using two balls together in this way, the knitting takes on a "tweed" effect, as the yarns work together.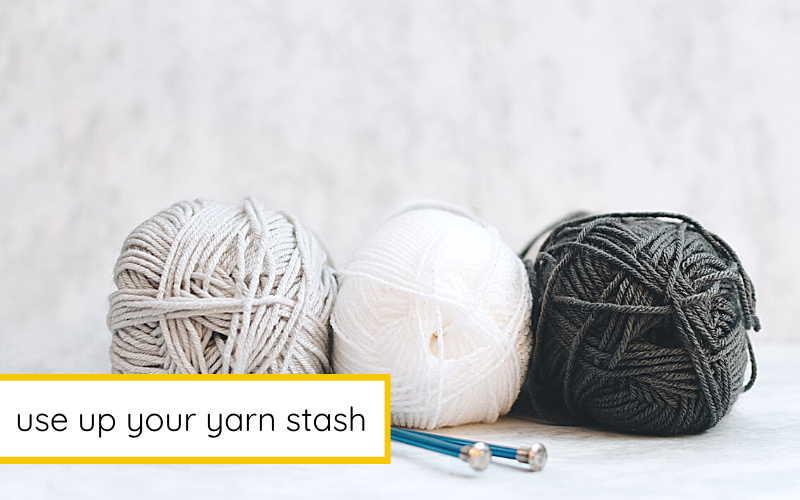 Mock Fairisle
It is also possible to use the two colours alternately,  to give a mock Fair Isle (or "Fake Isle") effect. This can be as simple as alternate stitches from your solid yarn and your stash ball. Small checks (2 sts by 2 rows) create a very attractive pattern, or it is of course possible to use traditional  Fair Isle or Scandinavian colour charts to give you this effect with relatively little effort.
Blankets
 Knitting and crochet blankets are perfect for using up oddments of yarn. The stash balls can be combined with solid colours for a variegated stripe effect, or you can simply work away on your afghans using the balls and see what colour combinations are created as you work.
If the oddments in your stash balls are relatively short, they can also create interesting effects when knitting modular patterns. Again, your balls can be used in combination with solid colours, or simply allowed to self stripe as the knitting grows.
The cost of yarns can make knitting and crochet a relatively expensive hobby, but it can be seen that by being creative, there is no need to waste yarn leftover from previous projects.
PIN FOR READING LATER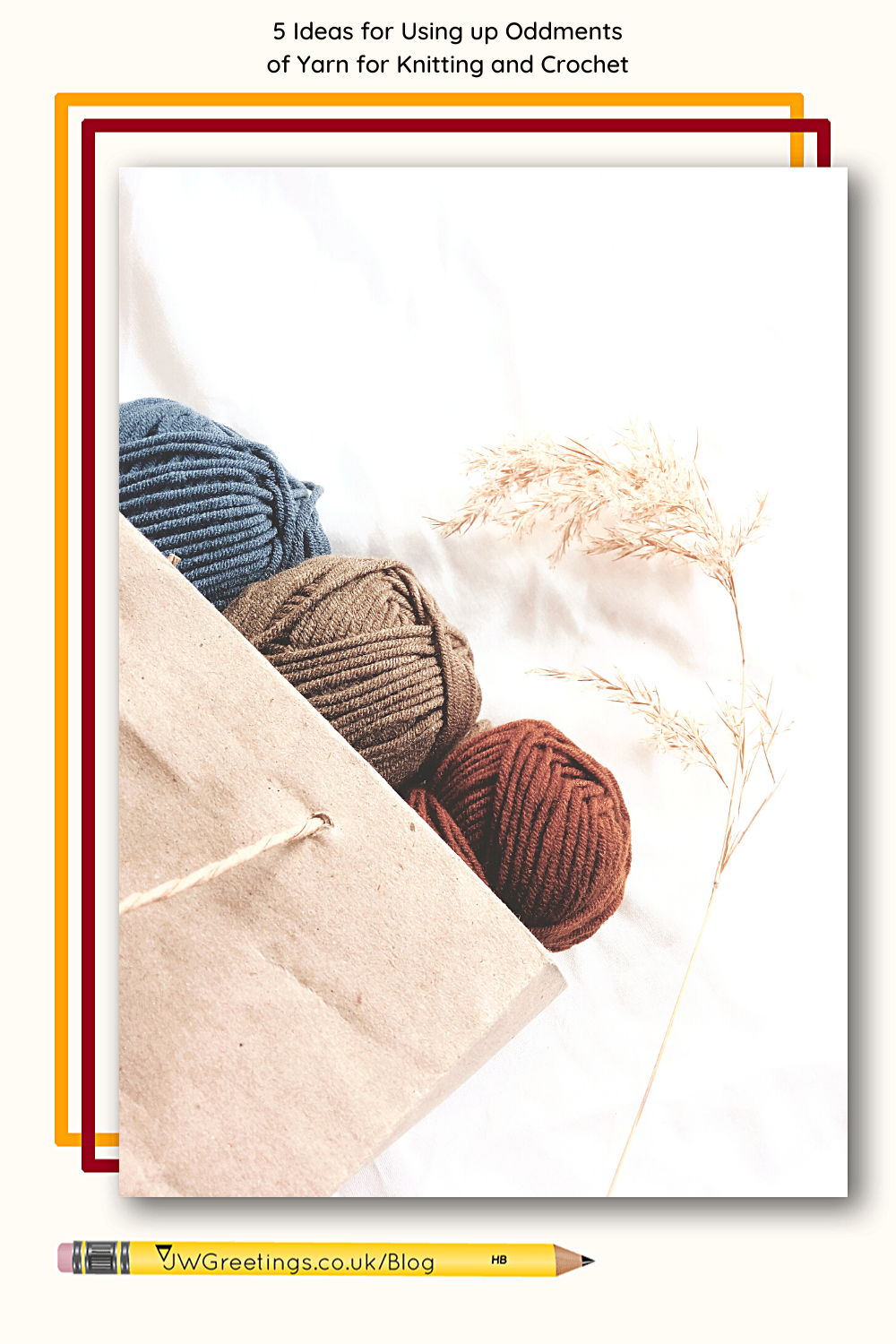 The form you have selected does not exist.