Born in New Canton, Buckingham County, Virginia on December 20th, 1875, Carter G. Woodson was the son of a former slave. Today we have a wealth of information about Black History.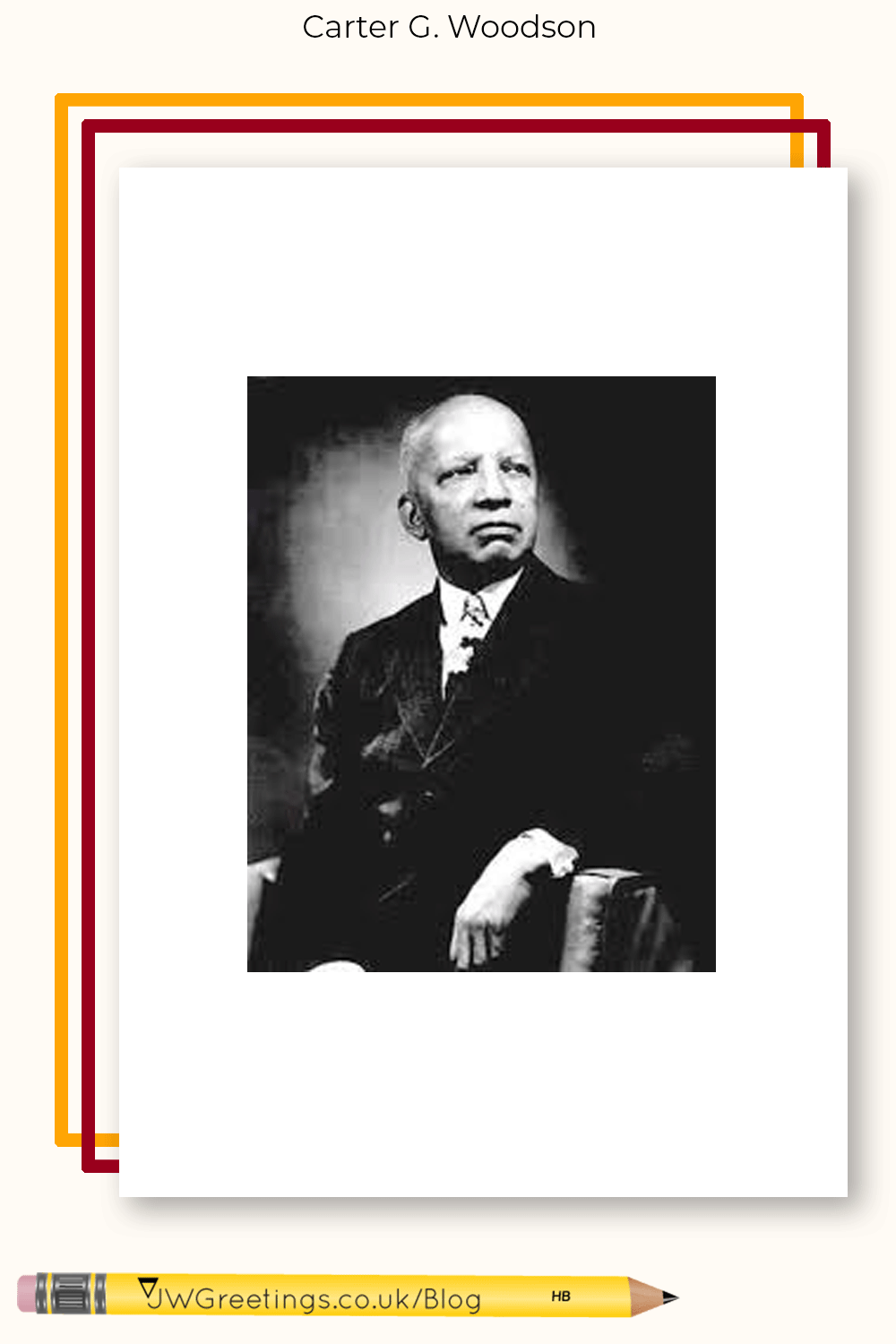 it has become second nature to pop onto the internet to do a google search on something you want to know within the Black History area, whether it's an event, a person, or a tradition it will not take us long to find an answer. Now compare that to the 20th century, where it was common that Black people had very little knowledge of history apart from the knowledge of slavery.
Our awareness to know about black people in history is really down to this man Carter G. Woodson. He started the Association for the Study of African American Life and History, Inc to educate us about black life and culture, which continues today.
Being the son of a former slave he fully understood from a young age that to attain security and to strive for the rights of freedom education was the key. Not an educated man until the age of 20, his passion and dedication for education enabled him to attain a high school diploma in West Virginia and bachelor and master's degrees from the University of Chicago in just a few years.
Did You Know:
In honor of all the work that Dr. Carter G. Woodson has done to promote the study of African American History, an ornament of Woodson hangs on the White House's Christmas tree each year.
Click to read more about Carter G. Woodson and to view the Christmas ornament of Woodson
The form you have selected does not exist.